You may need large equipment to optimize delivery and improve efficiency if you run a large enterprise. Especially if you are into a business like sand dredging, you will need more large equipment to execute your day-to-day operations.
Meanwhile, it is not advisable for business owners to purchase this equipment. From a financial standpoint by commercial law, it will affect the strength of a just rookie company and cause unnecessary headaches. But why do you have to spend so much money and effort on equipment when you can easily rent from another company through an equipment rental agreement? It is not advisable.
An equipment rental agreement can save you from a whole lot of inconveniences. But, it may also put you at the risk of higher expenses or wrecking liabilities than expected. That's why you need the service of a competent commercial lawyer. Click here to get why you need an commercial lawyer to grow your business.
Equipment rental agreements are very tricky. At first glance, you may think things are on a balanced pedestal. However, you need to hire an experienced commercial lawyer to help you have a though check on every word on each page to help you avoid potholes.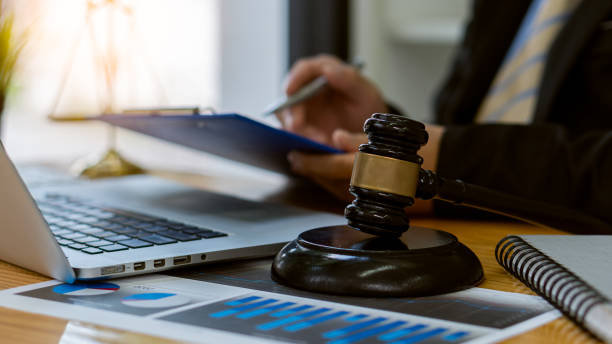 Ideally, it is the responsibility of commercial lawyers to review and negotiate equipment rental agreements. Engaging in some non-binding verbal contracts that are not enforceable will only put you at a disadvantage. Hence, renting equipment should be a legal exercise done by a law practitioner.
What Is Equipment Rental Agreement?
An equipment rental agreement also called an equipment lease agreement, allows a company (whether big or small) to rent large equipment to perform particular tasks for a specific period. Typically, business owners undertake this agreement for two significant reasons. The first is to minimize the upfront costs of production. Secondly, most business owners consider equipment rental if they are not planning to use the equipment for a long time. 
Whichever your reason, you must involve a legal practitioner, like a commercial lawyer, to keep you safe in the process. In this agreement, the owner of the equipment, who is also probably the one renting them out, is termed 'the lessor' while the individual receiving the equipment is termed 'the lessee.'
The lessor and the lessee must discuss and agree on all the terms and conditions of the rental activity for the given period. Meanwhile, the equipment rental agreement cannot be proven valid until a commercial lawyer vet it and take necessary legal actions to make the agreement binding.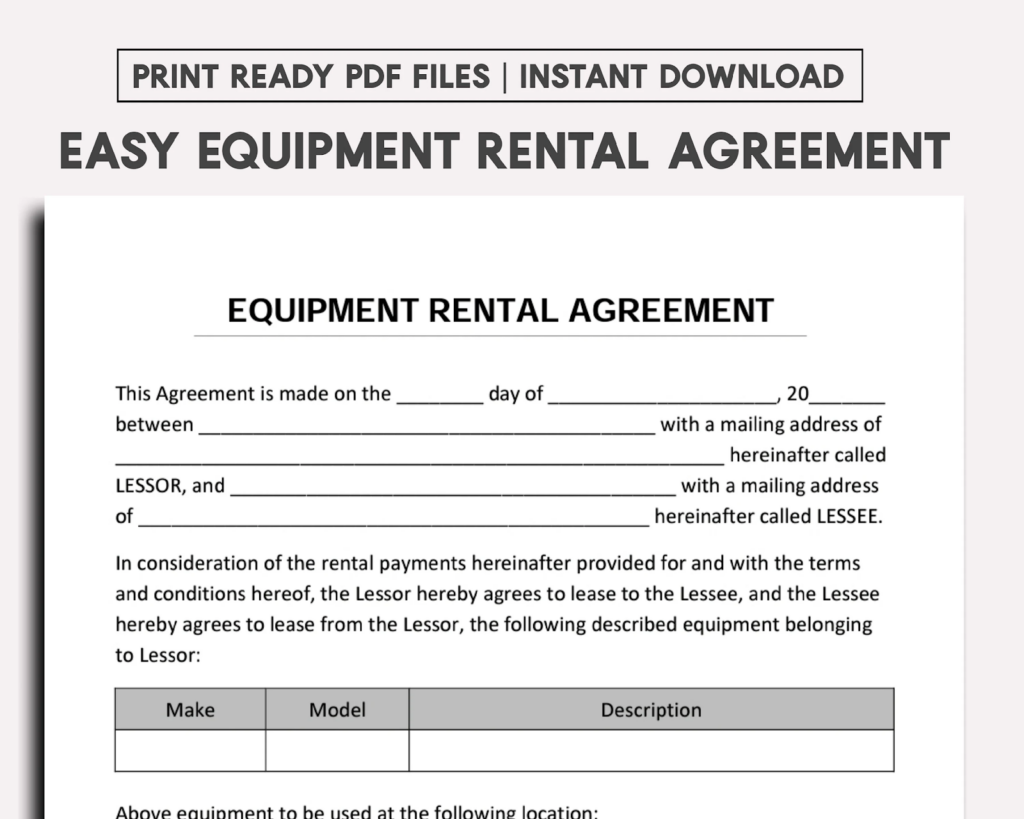 What Are The Key Considerations In Equipment Rental Agreement?
Indeed, an equipment lease can be super flexible so that the lessor and the lessee can use it to suit their unique needs. However, a commercial lawyer will ensure that specific provisions are made and that the agreement is well-negotiated in both parties' interests. There are specific vital considerations your commercial lawyer must make on your behalf when negotiating an equipment rental agreement. They are:
The agreement must state the type of equipment the lessor is renting out. Here, the lessor has to be specific by saying the name, model number, and equipment size is given out in the agreement. Your commercial lawyer will ensure the agreement contains well-written equipment descriptions with specific features. 
This idea will help avoid disputes when the lessee returns the machines. As the lessee, your commercial lawyer must check if any part of the machine is detachable and note it in the agreement for future reference. Else, you may put yourself at risk of unplanned expenses.
You may structure the equipment agreement every month with any required term. But all of that must be determined by your lawyer.
A commercial lawyer will ensure that the agreement contains what the rent will be and how long it will last. Your lawyer will hit you with the most favourable rent terms to help your business, knowing the machines' usefulness in your company. Not only that, your lawyer will help define the mode of payment that will benefit you the most. He will also provide a helpful guide on how to divide the instalments.
Your equipment rental agreement must expressly state the termination date. Even if you have a cordial relationship with the lessor, there is still a need to include a contract termination clause that will give room for renegotiations in case there's a change in terms from any party.
Any lessee needs to define the usage limit of the equipment. Generally, the lessee will accept the normal wear and tear which may arise as a result of daily use. But abuse is not tolerated. Hence, the commercial lawyer will advise the lessor ad the lessee to agree on a usage limit.
Both lessee and lessor must agree on who will be responsible for the insurance on the machine. This aspect is essential for commercial lawyers when negotiating an equipment rental agreement. As a lessee, we will advise you not to settle for an equipment rental agreement that is not insured. It can pose some financial threats to your business in the long run.
Transportation and installation
The equipment rental agreement must expressly state who will be responsible for equipment moving. Not only that, but it should also say which party of the agreement caters to equipment installation. Your lawyer will hint to you on what to do to be on the safer side.
The contract also needs to specify which party of the agreement takes care of maintenance. In most cases, the lessee may offer to handle the maintenance, but he would have factored that into the school feed.
Assurance of safety and quality are core considerations in a typical equipment rental agreement. Commercial lawyers have a solid understanding of all other things required by the law.
In Conclusion
Commercial lawyers can help deal with every other essential consideration that must show in your equipment rental agreement. More so, he will keep advising you on what to do at times, as with any other unforeseen occurrences when operating the equipment. Above all, ensure you hire the right commercial lawyer who will always fight for your best interest when negotiating any legal agreement.